Reciprocating Air Compressor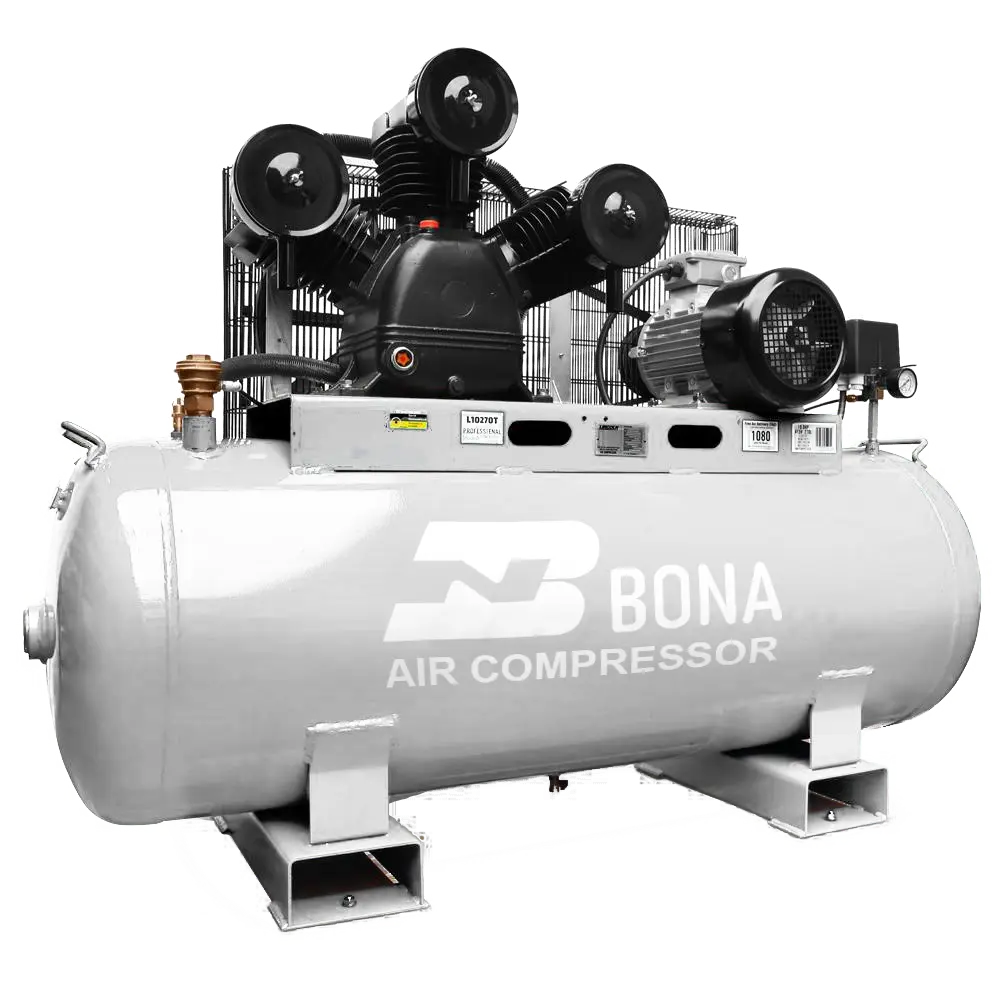 Our Advantage
Solid cast iron single stage piston series pump
Oil-lubricated design to extend pump life
Rated at up to 50,000 hours (based on B-10 bearing life rating)
Solid steel, heavy gauge rods, designed for maximum performance and durability
The coolest running compressors in the industry
Airstream technology provides 35% lower operating temperature, reduces moisture build-up and extends pump life
Concentric disc valves deliver maximum airflow with low replacement costs
The easily accessible design provides easy maintenance and durability
Industrial grade ball bearings for maximum performance and extended pump life
Built-in head unloaders designed for continuous run applications
Solid cast-iron cylinders, crankcase, flywheel, crankshaft, and valve plates
Large Steel Automotive-Type Filters – not plastic
Large site glass for viewing your oil level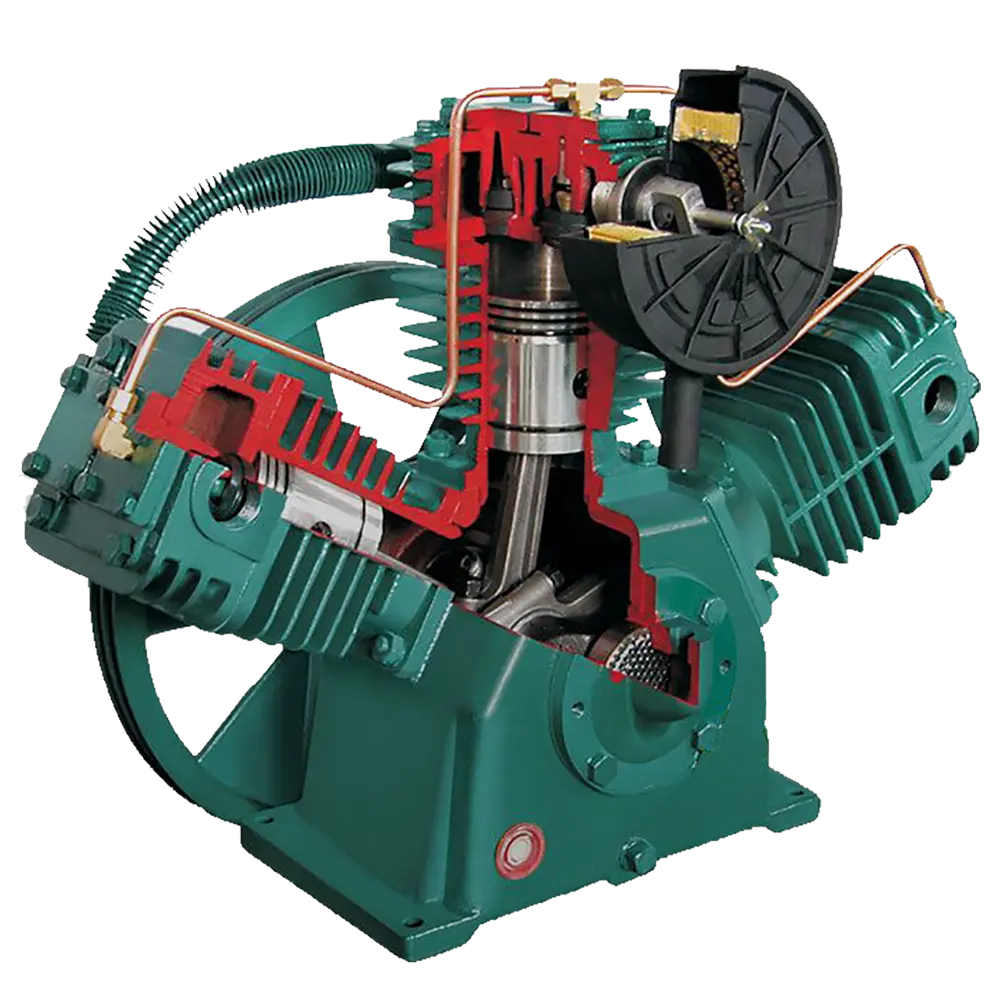 Solid cast iron series pump with solid cast-iron cylinders, crankcase, flywheel, crankshaft, and valve plates provide durability & reliable performance. The air stream technology provides 35% lower operating temperature, reduces moisture build-up and extends pump life。With the high exhaust efficiency, smooth operation and less fuel consumption, it's the best choice for you.
The air compressor pump is widely used for the chemical industry, light industry, textile, food processing, health, electronics, machinery, mining, construction, scientific research, and other requirements of the high-quality compressed air sector. Ideally suitable for variable air demand from low to medium volumes, also providing either direct driven from the motor or belt driven via pulleys from the motor.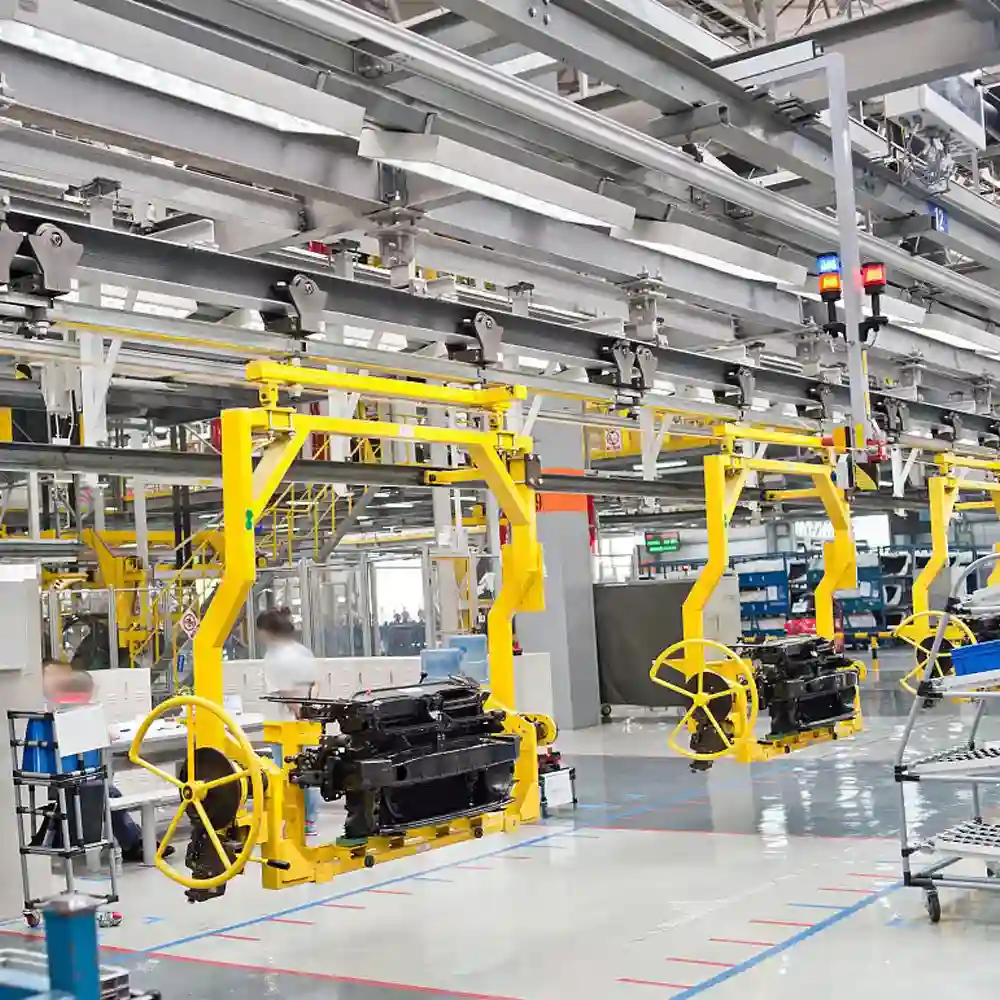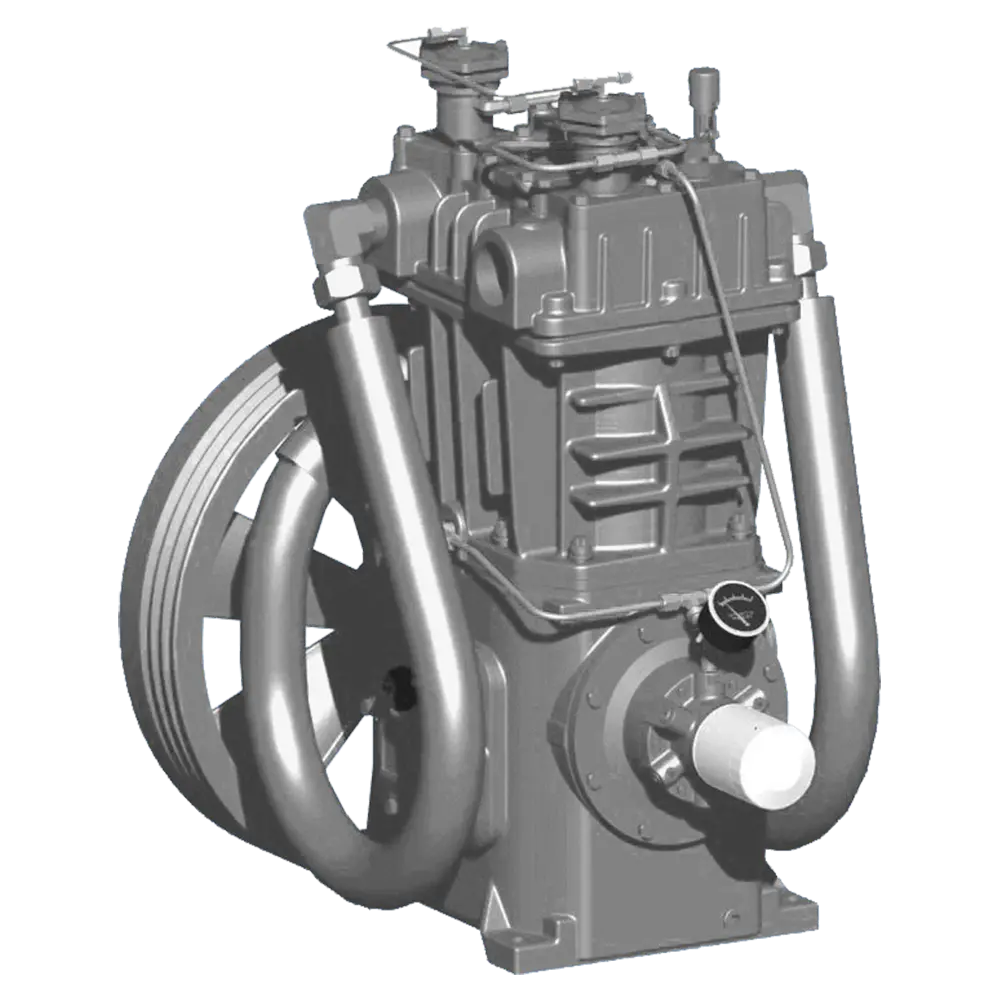 High Efficient & Reliable Work
The proven belt-driven design is great for excellent compression & smooth running. The pump has been engineered with a V / W-style cylinder orientation to eliminate hotspots and provide consistent cooling, resulting in longer pump life. Can replace this pump for the origin engine, the cost of this complete pump is half the cost of repair parts for the original pump rebuild.
Our Pumps require less maintenance, service, and downtime than other air compressor pumps with a one-year warranty service. The Products are designed with exacting tolerance and specifications to deliver all the power that's needed at the job site, garage, or shop.
Model
Power KW
Cylinder MM
Working Pressure
 Mpa 
Air Delivery
m³/min
Tank Capacity
L
Measure L×W×H
Net Weight
KG
Lenth
Width
Height
BNB-1051
0.75
1×51
0.8
0.036
30
690
345
580
42
BNB-1065
1.1
1×65
0.8
0.08
50
710
360
600
47
BNB-2051
1.5
2×51
0.8
0.17
70
1060
480
840
100
BNB-2065
2.2
2×65
0.8
0.25
100
1180
500
880
120
BNB-3065
3
3×65
0.8
0.36
105
1280
530
910
140
BNB-2080
4
2×80
0.8
0.48
120
1410
540
1040
220
BNB-2090
5.5
2×90
0.8
0.67
160
1560
620
1080
260
BNB-3080
7.5
3×80
0.8
0.9
250
1680
640
1140
295
BNB-3090
7.5
3×90
0.8
1.0
300
1680
640
1140
300
BNB-3095
7.5
3×95
0.8
1.2
300
1750
700
1200
370
BNB-3100
11
3×100
0.8
1.5
300
1790
750
1270
455
BNB-120
15
3×120
0.8
2.6
320
1880
800
1380
535
BNB-3065H
3
2×65
1×51
1.25
0.3
105
1280
530
910
140
BNB-3080H
5.5
2×80
1×65
1.25
0.9
160
1560
620
1080
260
BNB-1105
4
1×105
1.25
0.63
250
1680
640
1140
290
BNB-2105
7.5
2×105
1.25
1.05
250
1680
640
1140
310
BNB-1155
11
1×155
1.25
1.6
200
1790
760
1270
455
BNB-2155
22
2×155
1.25
3.0
320
1880
800
1380
550