Water Lubrication Screw Air Compressor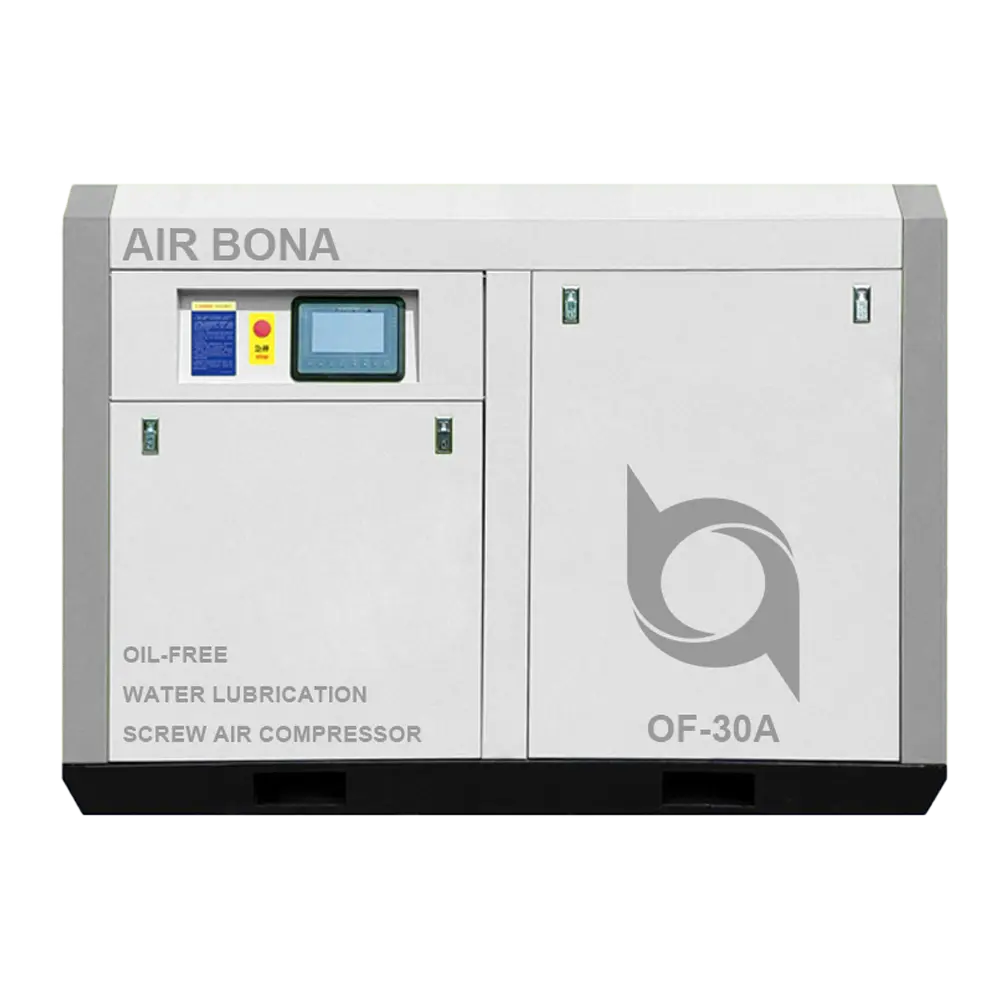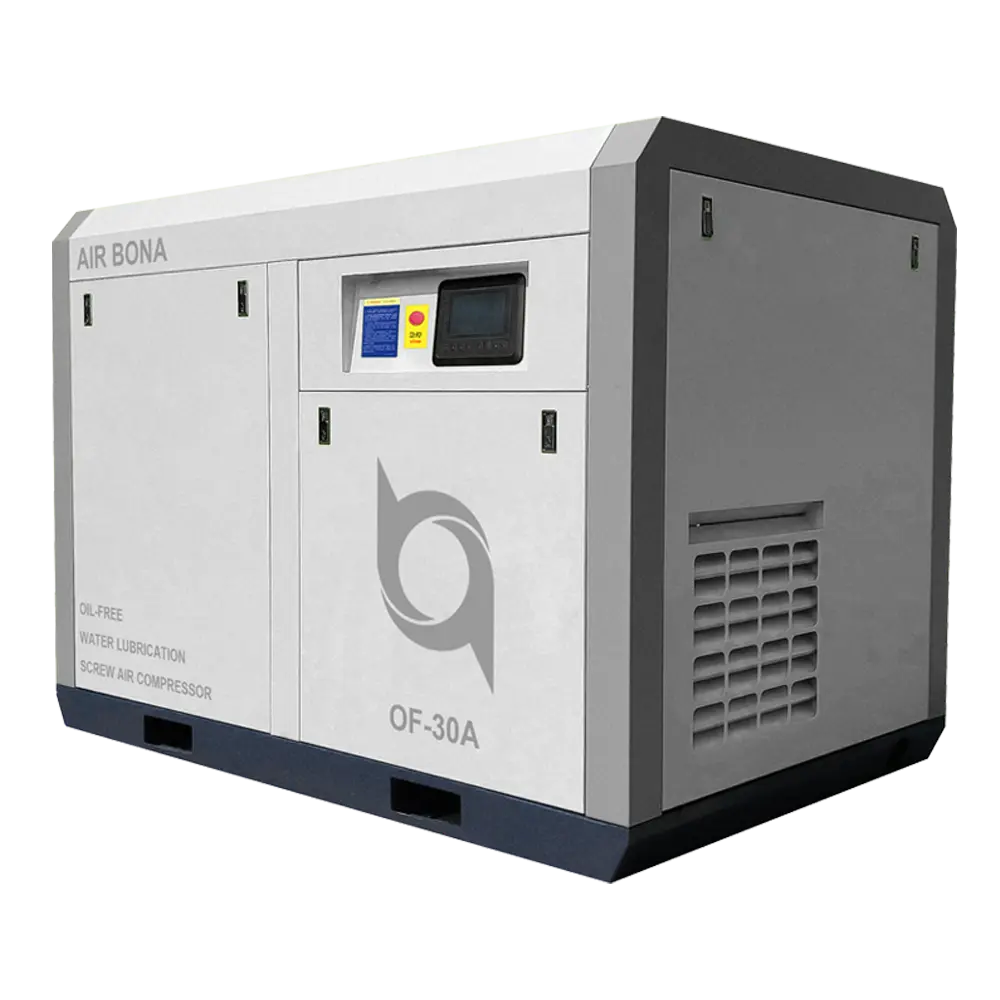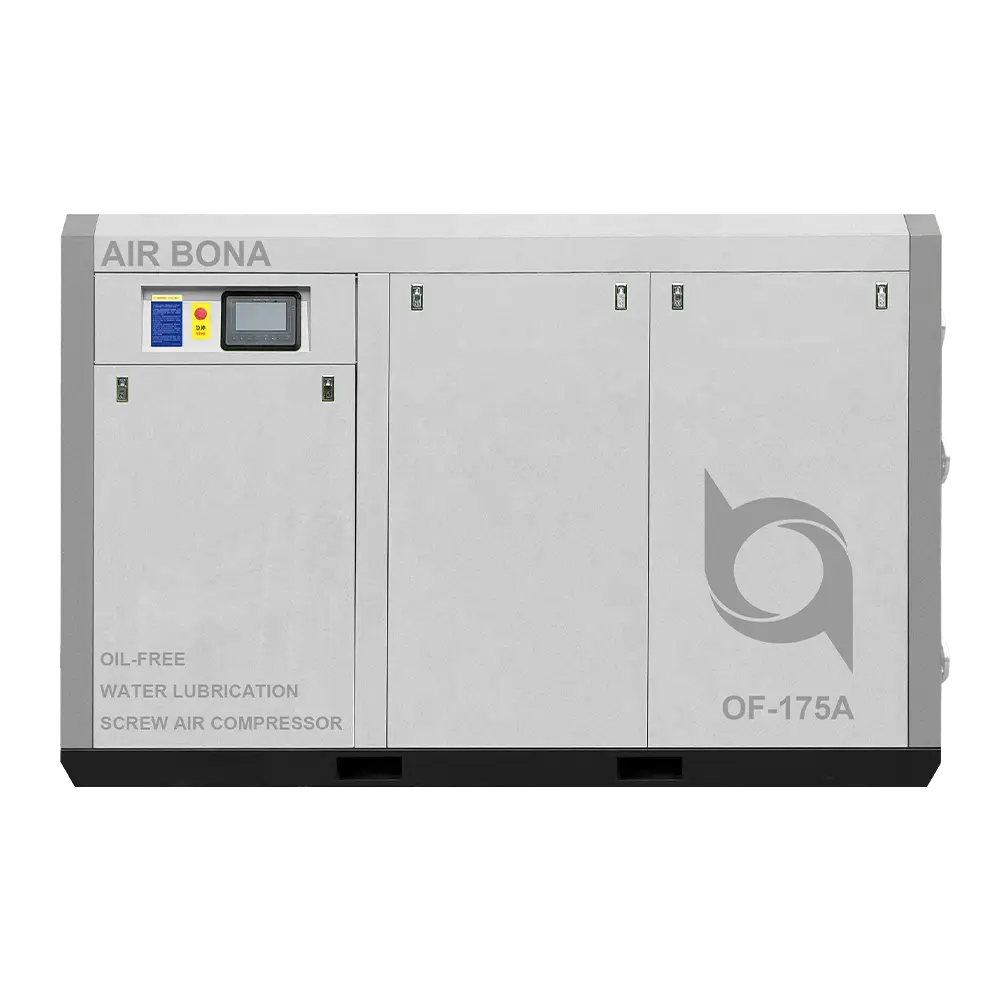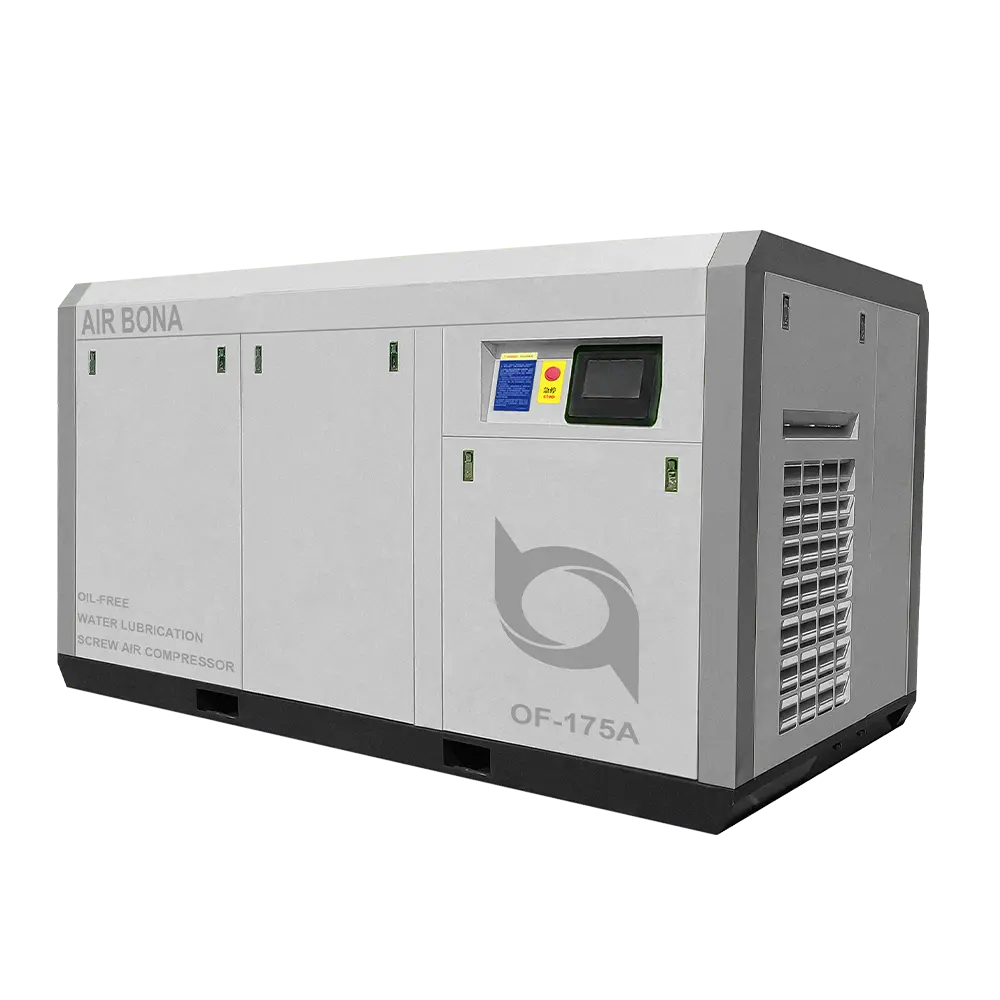 Our Advantage
Safe and Convenient
Functions at extreme weather conditions
They are designed to run tools that generate more power than
typical equipment
Screw type air compressor is easier to maintain
They are good energy conservers
They consume less oil than other oil-flooded air compressors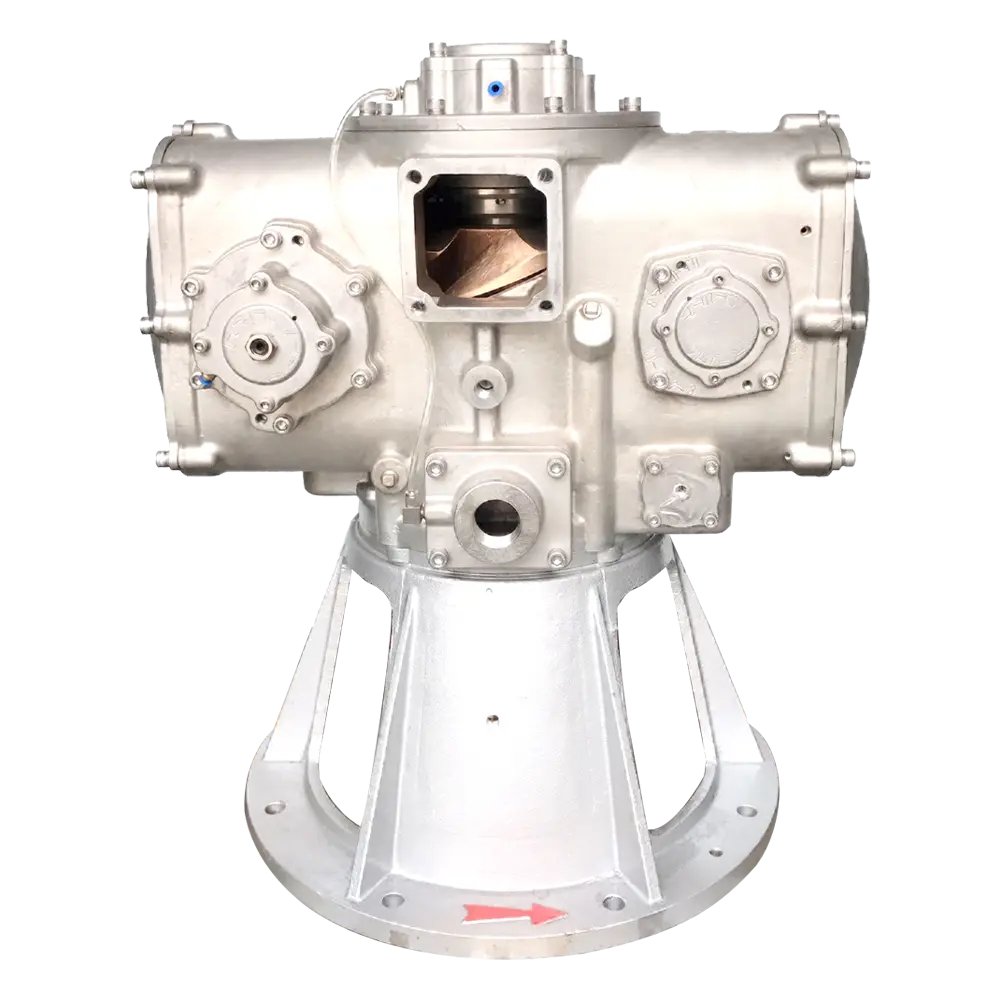 Stainless Steel Single Screw Airend
the volume efficiency is higher compared with other types of compressors.
The axial high-pressure side of the screw rotor is closed, which means the axial force is an internal force, so the screw rotor does need to bear axial force. Besides, as the symmetric star wheels on both sides of the screw rotor, which offsets the radial opposite force, so that the screw rotor force completely in a balanced state.
The frictional force between the channel and the friction pair of star wheels is parallel to the gas force acting on the star wheels, so the gas force has no effect on the friction force, which is a key factor for hydrodynamic lubrication. and that is why the service life of star-wheels is very long.
High Energy Efficiency Motor
1. Large starting torque
2. Specialized motor for air compressor, imported quality bearings;
3. IE3 high energy efficiency motor, reduce your using cost
4. Motor design is designed according to 1.2 coefficient;
5. Protection grade IP54, insulation grade F.
6. Permanent lubrication of the front and rear bearings of the motor without adding grease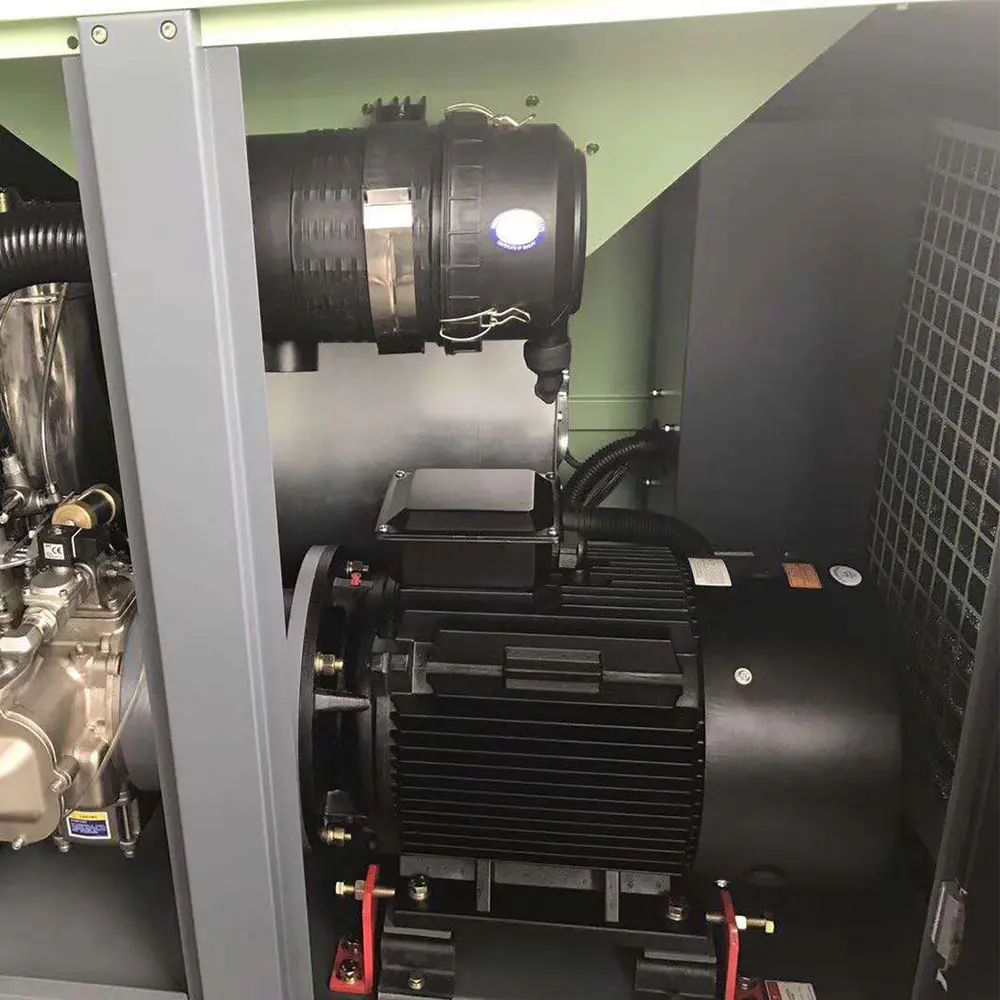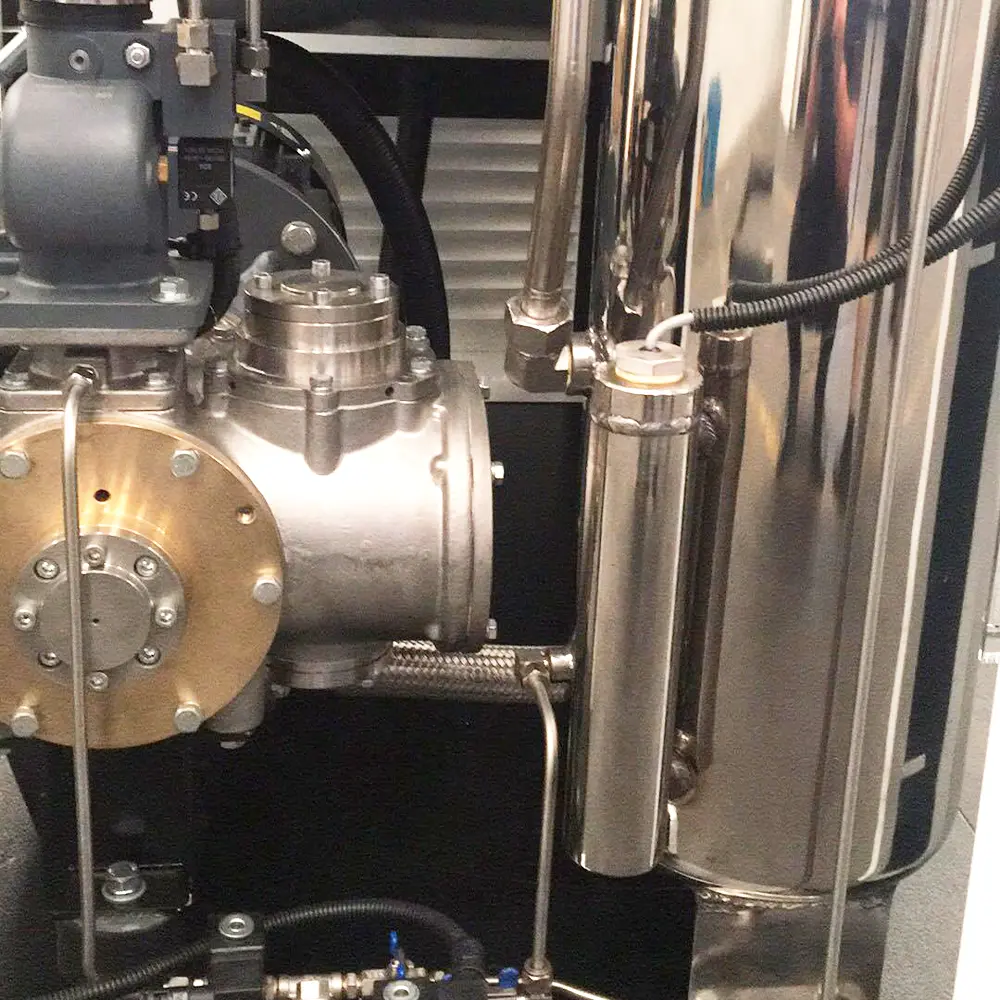 Water & Air Separator Tank
The Water Air tank is a highly essential part of an air compressor. It is made up of  stainless steel.   It is a strong material that can stand strong in all tough environments. This makes it easier for them to adapt to any commercial or industrial application.
Manufactured by Schneider Electric, our switchgear UL/CSA compliant. Schneider contactors are used for Y/Delta soft start. Schneider variable speed drive option gives our customers up to 7X starting amp savings and up to 40% savings while the unit is in operation.
With a global presence in over 100 countries, Schneider Electric is an industry leader in Power Management – Medium Voltage, Low Voltage and Secure Power and in Automation Systems, providing integrated e efficiency solutions, that combine energy, automation and software to deliver comprehensive energy-saving solutions.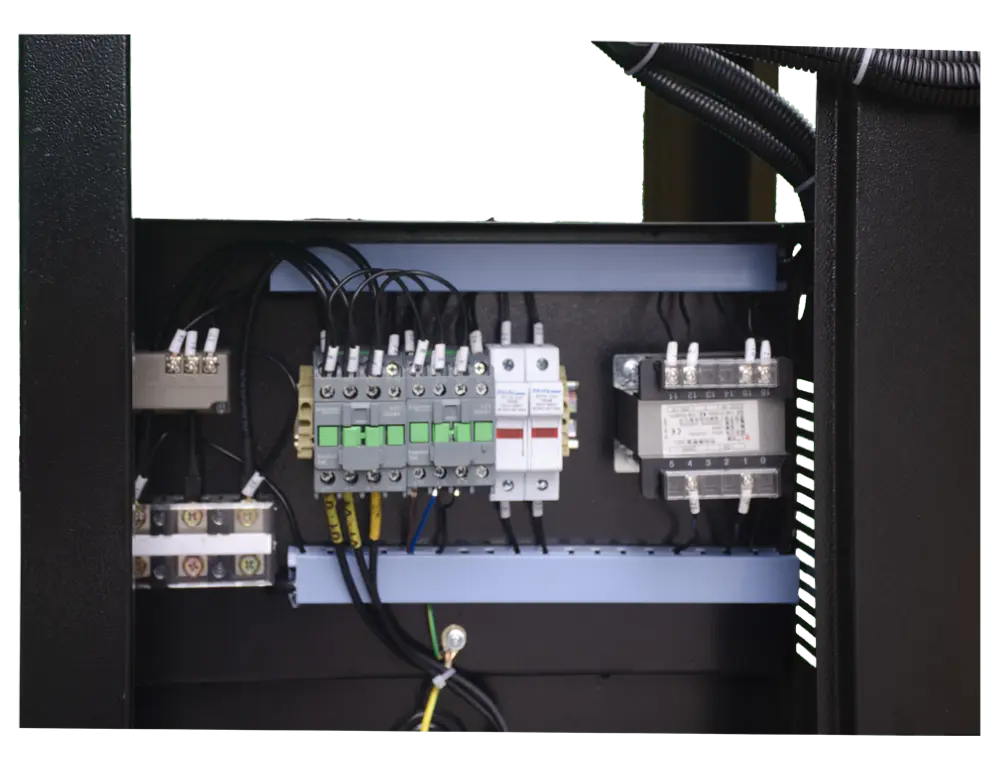 Model
OF-10A
OF-15A
OF-20A
OF-30A
OF-50A
OF-60A
OF-75A
OF-100A
Free air deliver
/Discharge pressure
(CFM/PSI)
1.2/0.7
1.1/0.8
0.9/1.0
0.7/1.2 
1.6/0.7
1.5/0.8
1.3/1.0
1.1/1.2
2.5/0.7
2.3/0.8
2.1/1.0
1.9/1.2
3.8/0.7
3.6/0.8
3.2/1.0
2.8/1.2
6.8/0.7
6.2/0.8
5.6/1.0
4.9/1.2
7.3/0.7
7.0/0.8
6.0/1.0
5.6/1.2
10.0/0.7
9.1/0.8
8.5/1.0
7.6/1.2
13.5/0.7
12.6/0.8
11.2/1.0
10.0/1.2
42/102
39116
32/145
25/174
57/102
53/116
46/145
39/174
88/102
81/116
74/145
67/174
134/102
127/116
113/145
99/174
240/102
219/116
198/145
173/174
258/102
247/116
212/145
198/174
353/102
322/116
300/145
269/174
477/102
445/116
396/145
353/174
Noise Level    (Db)
62±2
64±2
65±2
66±2
68±2
Drive method
Direct driven
Electricity (V/ph/Hz)
  380/3/50 
Motor power (KW/HP)
7.5/10
11/15
15/20
22/30
37/50
45/60
55/75
75/100
Starting method
Direct starting
Y-△Starter (Star delta starting)
Dimension  L*W*H (mm)
1000*750*1100
1100*850*1260
1260*900*1360
1520*1060*1450
1760*1160*1550
1900*1250*1340
Net Weight   (kg)
400
520
570
670
770
860
970
1020
Air outlet diameter (inch)
3/4"
1"
11/2"
2"